Astragalus Immunity Herb Tea
The National Drink
Adaptogen Herb

Immune System

Boost Energy
Reduce Fatigue
Improve Cognitive Function
Health King®️ Astragalus Immunity Herb Tea is an ideal choice for those looking to support their immune system. Formulated to reduce fatigue, improve cognitive function, and boost energy, its seasonal immunity blend can help you stay energized and resilient.
Regular price
Sale price
$7.99 USD
Unit price
per
Sale
Sold out
90% Wild Herbs

Artificial Free

Sugar Free
HOW TO DRINK

Steep 1-2 tea bags in boiled water for 3-5 minutes or add ice for a chilled tea beverage. To adjust the level of flavor you can steep the tea longer or shorter based on preference. As a medicinal herbal tea, we suggest reusing each tea bag until the water is colorless to ensure optimal benefits from each bag.

Recommended 2-3 servings per day
INGREDIENTS

Astragalus (root & leaf), Chinese Yam (tuber), Wolf-Berry (berry & leaf), Eleuthero (leaf), Perilla (leaf), Red Peony (root), Fo-Ti (root), Green Tea (leaf), Jasmine (flower)
30 DAY GUARANTEE

We want all our customers to be happy with their purchases, so we offer a 30-day satisfaction guarantee. If you're not completely satisfied with your purchase, you may return the package to us for a full refund within the first 30 days.

For any further questions please reach out to our lovely team at service@healthkingusa.com
View full details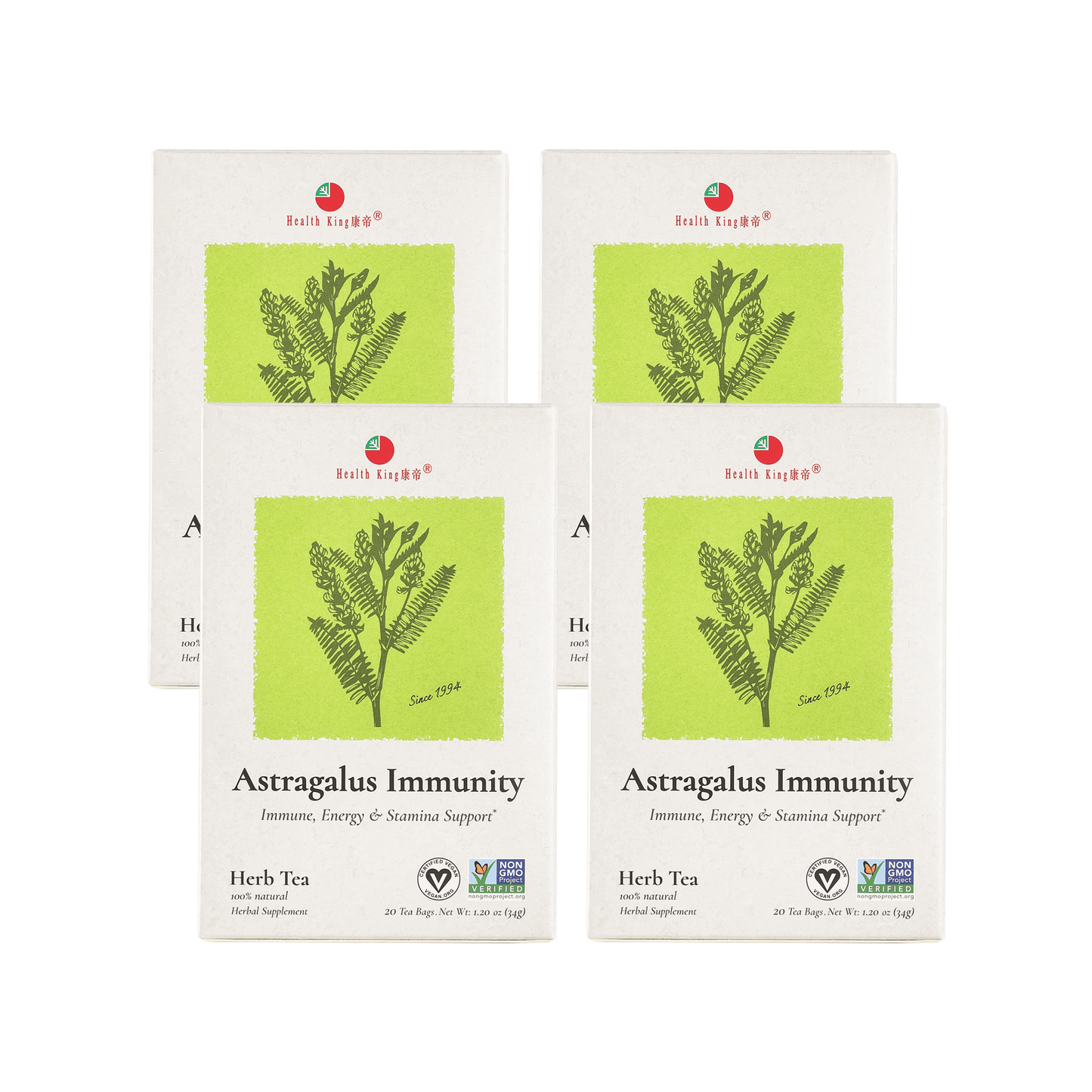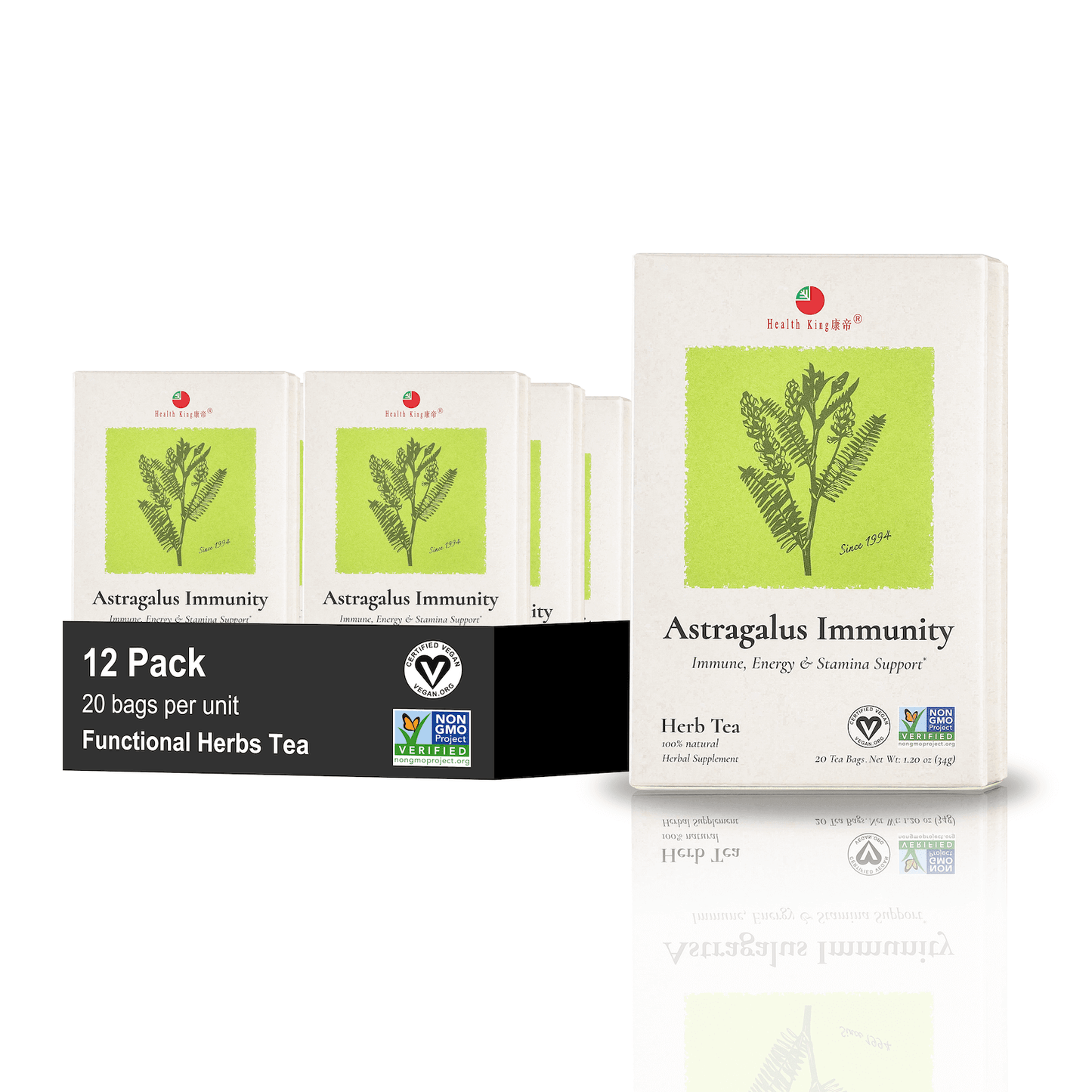 Secret of Our Blends? Let's Break It Down
Immunity & Boost Energy
Recommend For: Workout / Exercise / Daily Energy Booster
According to Chinese mythology, Astragalus was the favorite herb of the immortals. It was believed that the gods used it to grant them incredible powers. In ancient Chinese traditions, it was often placed in special boxes and presented as a gift to bring long life and good luck. Astragalus has been used for centuries as a general health tonic. Studies suggest that it help boost energy, reduce stress, support immunity, and help to improve heart health. Additionally, it may also help with detoxification, reduce inflammation, and balance hormone levels.
Share a Little Story: In the far eastern mountains of Siberia, a hunter noticed something remarkable- the animals that roamed the region were exceptionally healthy and vigorous. Intrigued, he ventured into the wild to discover the source of their robustness. After some searching, he came upon a strange herb - Eleuthero - nestled amongst the rocks and trees. Knowing this must be the secret behind the animals' vitality, he decided to take some with him, and the rest is history. Taking this ancient herbal remedy, the hunter was blessed with increased energy, improved cognitive function, and bolstered immunity. To this day, we can still benefit from the healing power of Eleuthero. Eleuthero is commonly used to help boost energy, reduce fatigue, and improve cognitive function. It is thought to support immunity and have benefits for the heart and circulatory system. Studies have also suggested that it may help reduce stress, improve endurance and stamina, and promote a healthy balance of hormones.