Nicely-Cooling Flavored

Help Reduce Fever

Relieve Sore Throats

Lung Functions

Bronchial Functions
Health King®️ CoughOff Herb Tea is your go-to remedy for fever, sore throat, and respiratory issues. This blend of all-natural herbs is formulated to help relieve discomfort while promoting healthy respiratory, bronchial, and lung functions. Enjoy it to flush out toxins and breathe easily.
Regular price
Sale price
$7.99 USD
Unit price
per
Sale
Sold out
90% Wild Herbs

Artificial Free

Sugar Free
HOW TO DRINK

Steep 1-2 tea bags in boiled water for 3-5 minutes or add ice for a chilled tea beverage. To adjust the level of flavor you can steep the tea longer or shorter based on preference. As a medicinal herbal tea, we suggest reusing each tea bag until the water is colorless to ensure optimal benefits from each bag.

Recommended 2-3 servings per day
INGREDIENTS

Platycodon (root), Peppermint (stem & leaf), Loquat (leaf), Siraitia Grosvenorii (fruit), Honeysuckle (flower), Licorice (root), Scutellaria (root), Azalea (leaf)
30 DAY GUARANTEE

We want all our customers to be happy with their purchases, so we offer a 30-day satisfaction guarantee. If you're not completely satisfied with your purchase, you may return the package to us for a full refund within the first 30 days.

For any further questions please reach out to our lovely team at service@healthkingusa.com
View full details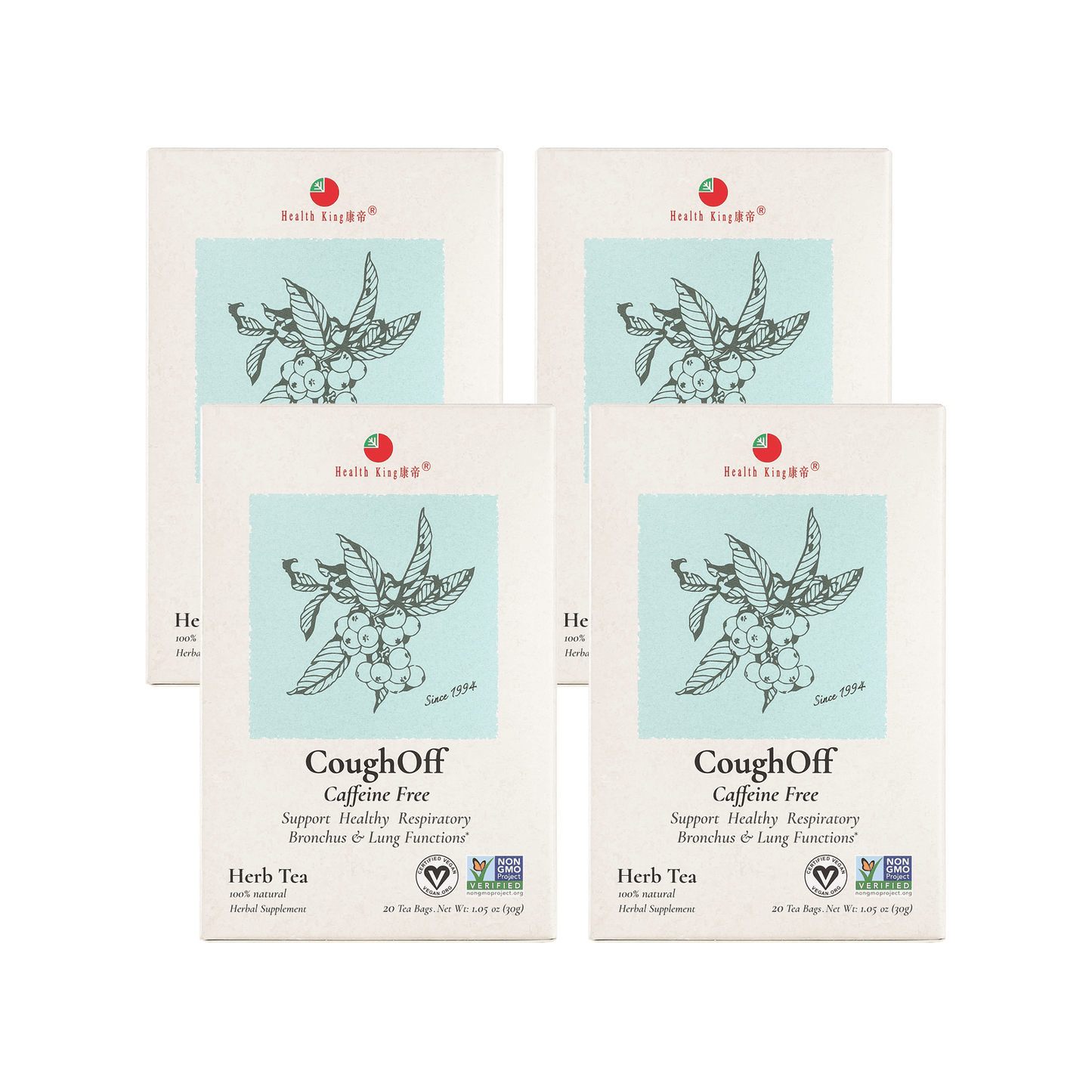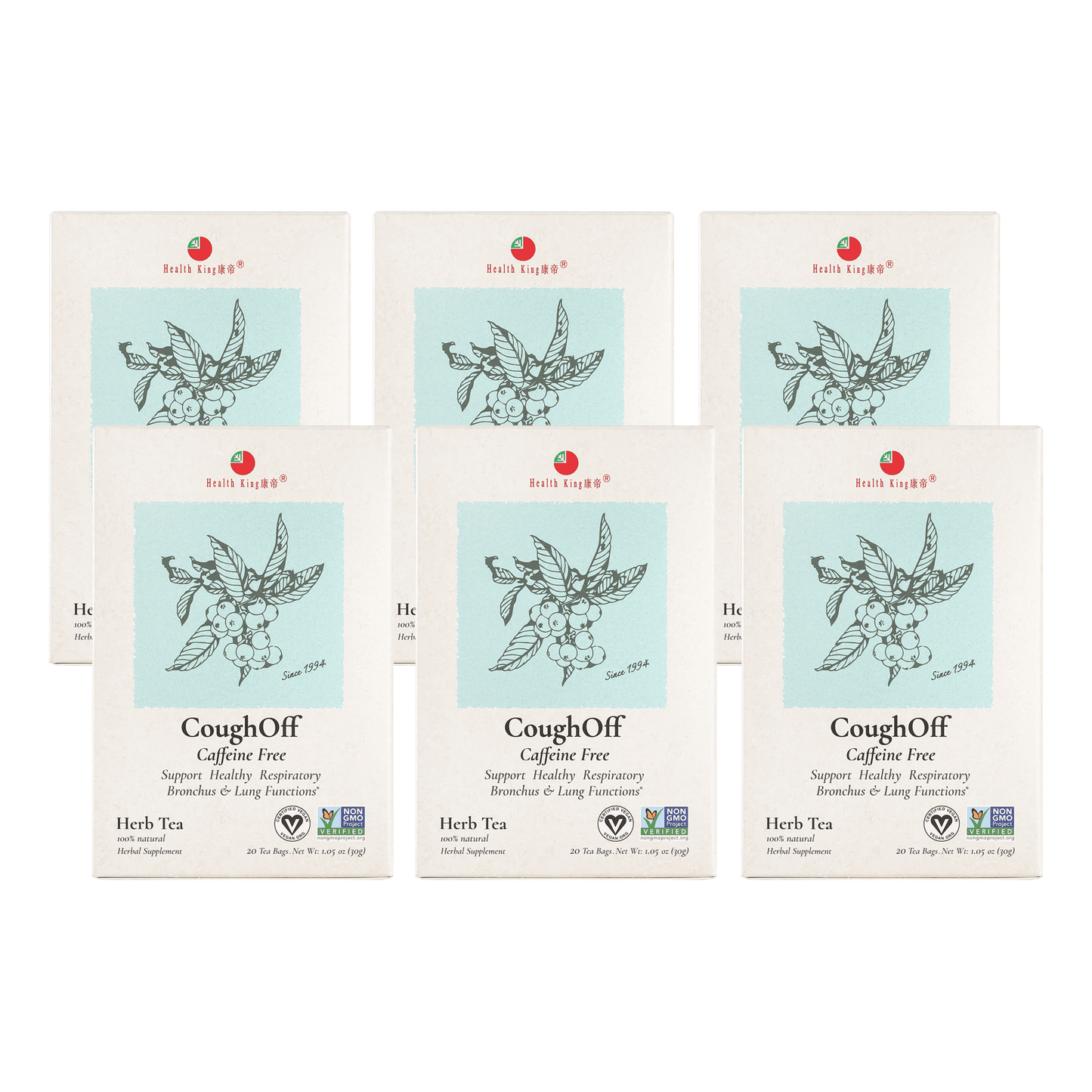 Secret of Our Blends? Let's Break It Down
Upper Respiratory & Bronchus
In traditional Chinese medicine, Honeysuckle is used to help clear heat and toxins from the body, often for colds and upper respiratory infections. It has antiviral and anti- inflammatory properties, which can help reduce fever, relieve sore throats, and improve circulation, as well as act as a diuretic to flush out toxins from the body.
Siraitia grosvenorii, commonly known as monk fruit, combined with Platycodon and Loquat are famous blends used to provide anti-inflammatory, anti-bacterial, and antioxidant benefits. They can be used to help reduce cough, fever, sore throat, and other respiratory issues. Additionally, Platycodon is usually used in cooking in China, Korea, and Japan.
while Peppermint is a common herb used around the world to help clear heat, reduce fever, and expel wind from the body. Additionally, it can be used to treat digestive and respiratory issues, headaches, and skin conditions, as a tea ingredient to help relieve ndigestion and nausea and has a calming effect on the body.