Laxative Properties
Improve Digestion
Bowel Movement
Colon Cleansing
Strengthen Intestinal Wall

Reinforce Mucous Membrane

Reduce Abdominal Cramping
Reduce Pain Associated with Constipation
Naturally delicious! Revitalize Bowel Movement and purify Colon via Herbalism. Features mild and powerful active ingredients to alleviate constipation-associated issues, such as abdominal cramping and pain. Also helps to fortify the intestinal wall and reinforce the mucous membrane. Traditional Chinese herbalism is the foundation for this beneficial brew.
Regular price
Sale price
$7.99 USD
Unit price
per
Sale
Sold out
90% Wild Herbs

Artificial Free

Sugar Free
HOW TO DRINK

Steep 1-2 tea bags in boiled water for 3-5 minutes or add ice for a chilled tea beverage. To adjust the level of flavor you can steep the tea longer or shorter based on preference. As a medicinal herbal tea, we suggest reusing each tea bag until the water is colorless to ensure optimal benefits from each bag.

Recommended 2-3 servings per day
INGREDIENTS

Senna (leaf), Perilla (leaf), Eleuthero (leaf), Astragalus (root & leaf), Seabuckthorn (leaf), Polygonatum (root), Green Tea (leaf), Jasmine (flower)
30 DAY GUARANTEE

We want all our customers to be happy with their purchases, so we offer a 30-day satisfaction guarantee. If you're not completely satisfied with your purchase, you may return the package to us for a full refund within the first 30 days.

For any further questions please reach out to our lovely team at service@healthkingusa.com
View full details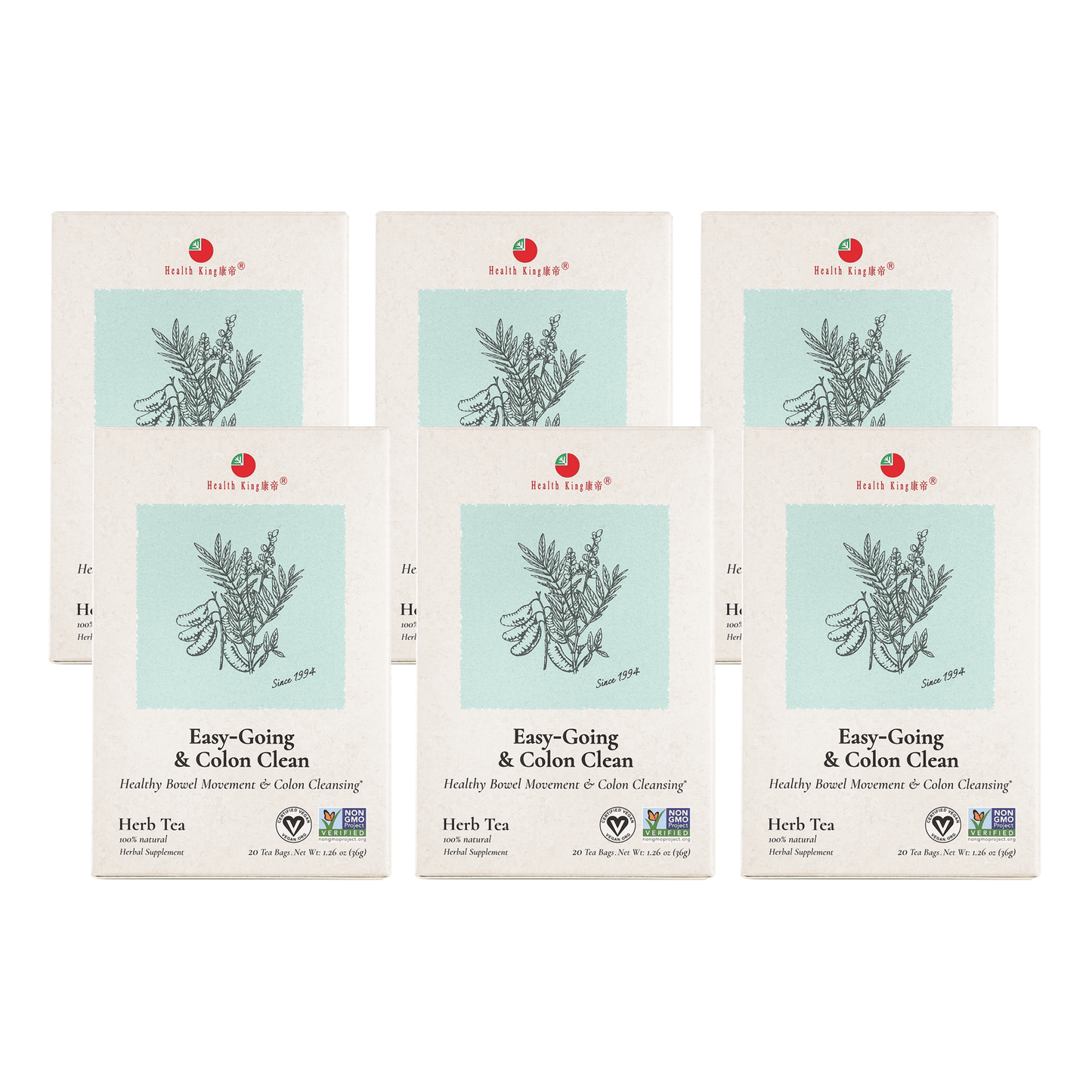 Secret of Our Blends? Let's Break It Down
Bowel Movement & Colon Cleansing
In Traditional Chinese Medicine (TCM), Senna has been used for centuries to help with constipation and help cleanse the colon. It has laxative properties that can help increase stool frequency and encourage bowel movement. Also helps to stimulate the production of qi, or energy, which helps to improve digestion.
In the Thousand Year functional blends, Polygonatum is often used in blends with senna to enhance the effects of senna. It helps to relax the digestive muscles, which can help reduce abdominal cramping and pain associated with constipation. Additionally, it may help strengthen the intestinal wall and reinforce the mucous membrane, which helps the body absorb nutrients more efficiently.